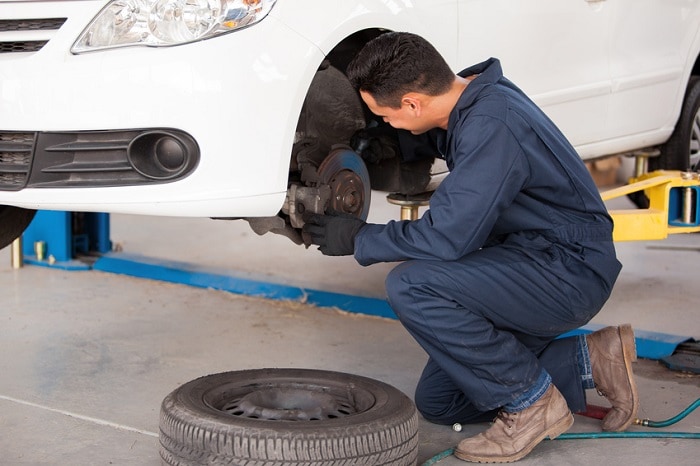 Our certified Subaru technicians excel at a number of things, one of which is ensuring your Subaru vehicle's brakes are always in good condition. This dedication takes on added importance in August, which is National Brake Safety Awareness Month. So whether your car needs a brake inspection, a resupply of brake fluid, or a new set of brake pads and rotors, our Subaru brake center serving Westminster, MD will have you in good hands.
Getting the expert service you need for your Subaru Outback or Subaru Impreza is easy at Heritage Subaru Owings Mills, especially since you can accomplish many of your needs online. One of the most important things is scheduling an appointment, something that's a cinch to do right from your phone or laptop. Returning customers can log in, review their account history, and make an appointment – and if you're a new customer, all you need to do is provide some background on your car and we'll get you set up.
Our website is also a great way to familiarize yourself with our many service specials. In fact, right now we're offering a complimentary brake inspection – perfect for National Brake Safety Awareness Month. This inspection consists of checking your Subaru vehicle's brake pads, shoes, and rotors/drums, along with your wheel cylinders and parking brake. And if your car is low on brake fluid, we'll top you off. This type of free service is right in line with the Subaru brand's commitment to safe vehicles and safe driving. Other web-connected service features offered by our local Subaru dealership include an online tire center, online ordering of genuine Subaru parts and accessories, and a link to our Subaru Express Service.
Contact us online or visit us in person today and schedule your next service appointment!