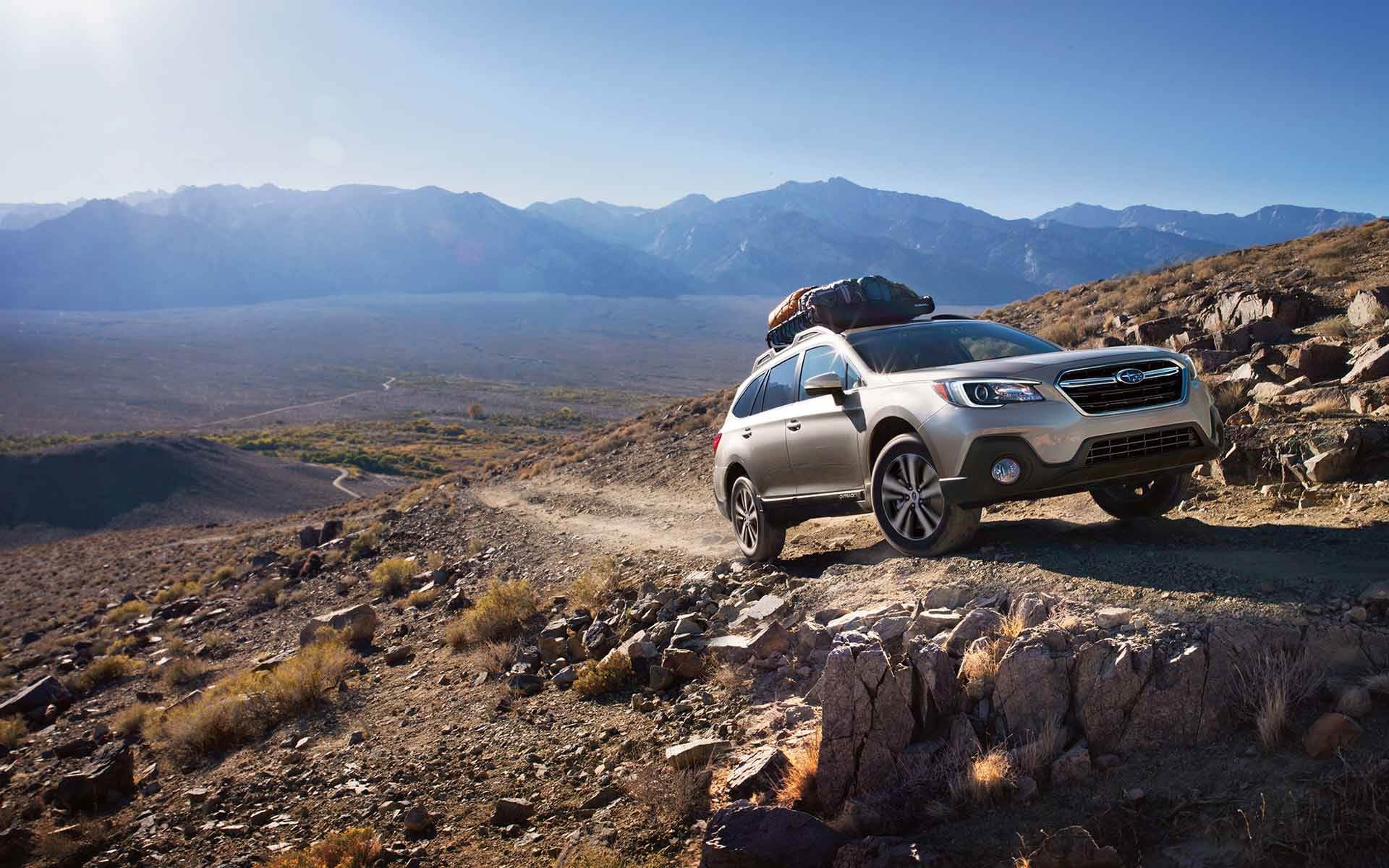 Visit Heritage Subaru Owings Mills to test drive a 2019 Subaru Outback, and revel in this leading crossover SUV's numerous newly-standard features. On the safety side, all trims are now equipped with the Subaru EyeSight® Safety package, along with lane-keeping assist and adaptive cruise control. And for those of our many customers who love in-car tech, every 2019 Subaru Outback model adds a 5-inch driver display and dual USB ports.
Another big reason for the 2019 Subaru Outback model's popularity isn't what's new, but what carries over from past models. We're talking about this SUV's excellent off-road ability and outstanding visibility, along with its comfortable cabin and its conveniently low roof height and liftgate height, which make loading and unloading a breeze. With this combination of new and existing features, the 2019 Subaru Outback is arguably the most complete vehicle in its class.
Of course, the 2019 Subaru Outback is more than just its equipment menu. This dynamic automobile offers more than 73 cubic feet of storage space, superior fuel economy (more than 30 mpg highway), and standard all-wheel drive (AWD) – a highlight of every Subaru model. The AWD system pairs with one of two engine robust choices: a four-cylinder that outputs 175 horsepower and a V6 engine capable of 256 horsepower.
Standard Subaru EyeSight is a real coup for 2019 Subaru Outback owners. Not only does this suite contain adaptive cruise control and lane-keeping alert, it also offers pre-collision braking and pre-collision throttle management. The former technology applies full-force braking in crash situations, while the latter automatically reduces engine power to mitigate impact force. With Subaru EyeSight now standard on all trims, every 2019 Subaru Outback now stands as one of the world's safest crossover SUVs.
Visit our nearby Subaru dealer today for a test drive!