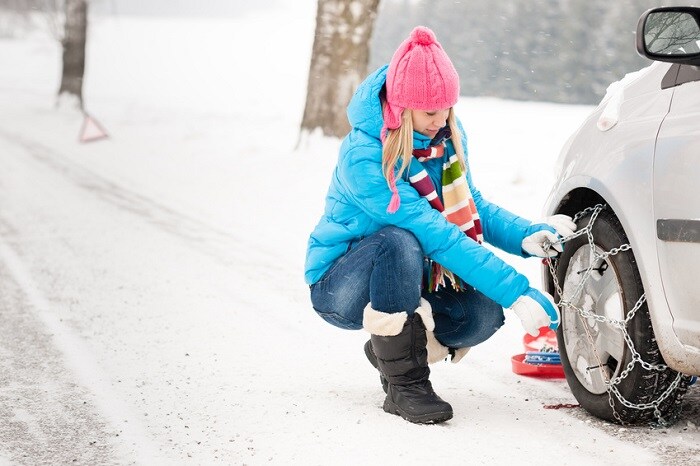 The Northeast can experience some tough winter weather, and Owings Mills, MD drivers aren't immune to slick and slippery roadways. In order to stay safe while driving in the snow, you need to know more than your average rules of the road. Here are some winter driving tips from the pros at Heritage Subaru of Owings Mills.
Stock Your Vehicle
It's critical to have an emergency car kit in your trunk in case you get stranded. Some items you want to have handy include extra blankets or clothing, a snow shovel and ice scrape, a flashlight, flares, a cell phone charger, water, and jumper cables.
Stay Alert
Stay alert of the roadways ahead as well as your dashboard. Always keep your gas tank full, even with a hybrid vehicle. If you see the low gas signal come on, fill it up as soon as you can. If you get stuck in a traffic jam due to snow, you could run out of gas, leaving you stranded in the cold.
It's also important to keep your full attention on the road. Be on the lookout for black ice or other hazardous driving conditions.
Avoid Risky Driving Behavior
Don't text and drive or engage in any other activity that diverts your attention from the road. Obey all posted speed limits and slow down if necessary. Always drive sober.
When Driving in Winter Conditions
If it starts to snow or sleet when you're driving, slow down. It's tougher to stop on a slippery surface. Know your new Subaru and all of its safety features thoroughly.
Driving in the winter can be difficult, but you can stay safe and sound. Follow these tips to stay out of harm's way this winter season.