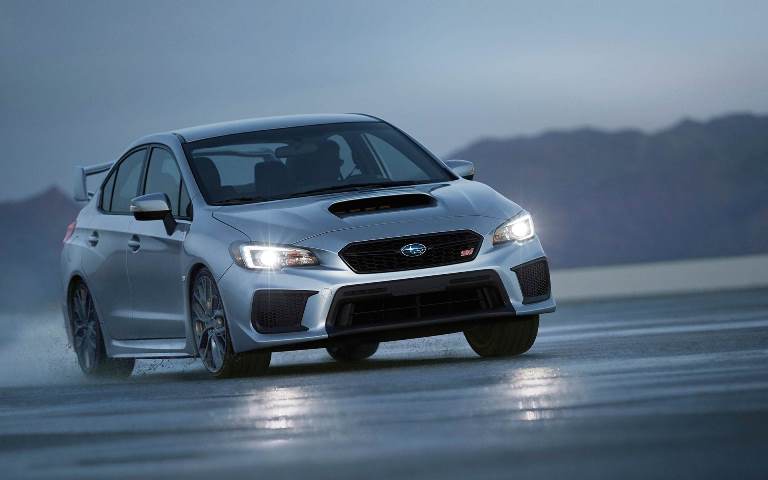 If you want to drive a car emblematic of Subaru performance and engineering, contact Heritage Subaru Owings Mills and inquire about the 2018 Subaru WRX STI Type RA. This limited-edition model--with only 500 units produced--will be released soon, but it won't be around long.
Designed specifically for driving enthusiasts, the 2018 WRX STI Type RA is another scintillating product from Subaru Tecnica International, the Subaru brand's performance division. The "RA" in this car's name stands for "Record Attempt": a designation first applied to a Subaru vehicle in 1989, and featured on the 2018 Subaru WRX STI Type RA because of this car's upcoming attempt at a Nurburgring speed record this summer.
Under the hood, this performance marvel pairs a 2.5-liter turbocharged boxer engine with a new cold air intake and high-flow performance exhaust, boosting horsepower to an impressive 310 horsepower. Faster acceleration is achieved through suspension and transmission upgrades, and weight reduction by means of a carbon fiber roof panel, removal of the spare tire, a carbon fiber pedestal wing, and lightweight 19-inch forged alloy wheels with Yokohama performance tires.
On the handling side, this car's rear double wishbone suspension integrates Bilstein dampers and inverted front struts, a system that pairs with Brembo brakes (with unique silver finish) specially-designed for optimum heat reduction. And inside the cabin, the 2018 WRX STI Type RA boasts Recaro performance front seats and an Ultrasuede-wrapped steering wheel for a superior grip. Keyless access and push-button start are included too.
The 2018 Subaru WRX STI Type RA will take its place among other dynamic Subaru vehicles like the Subaru BRZ and the Subaru Crosstrek, but it won't be available long. Contact us today for more information!