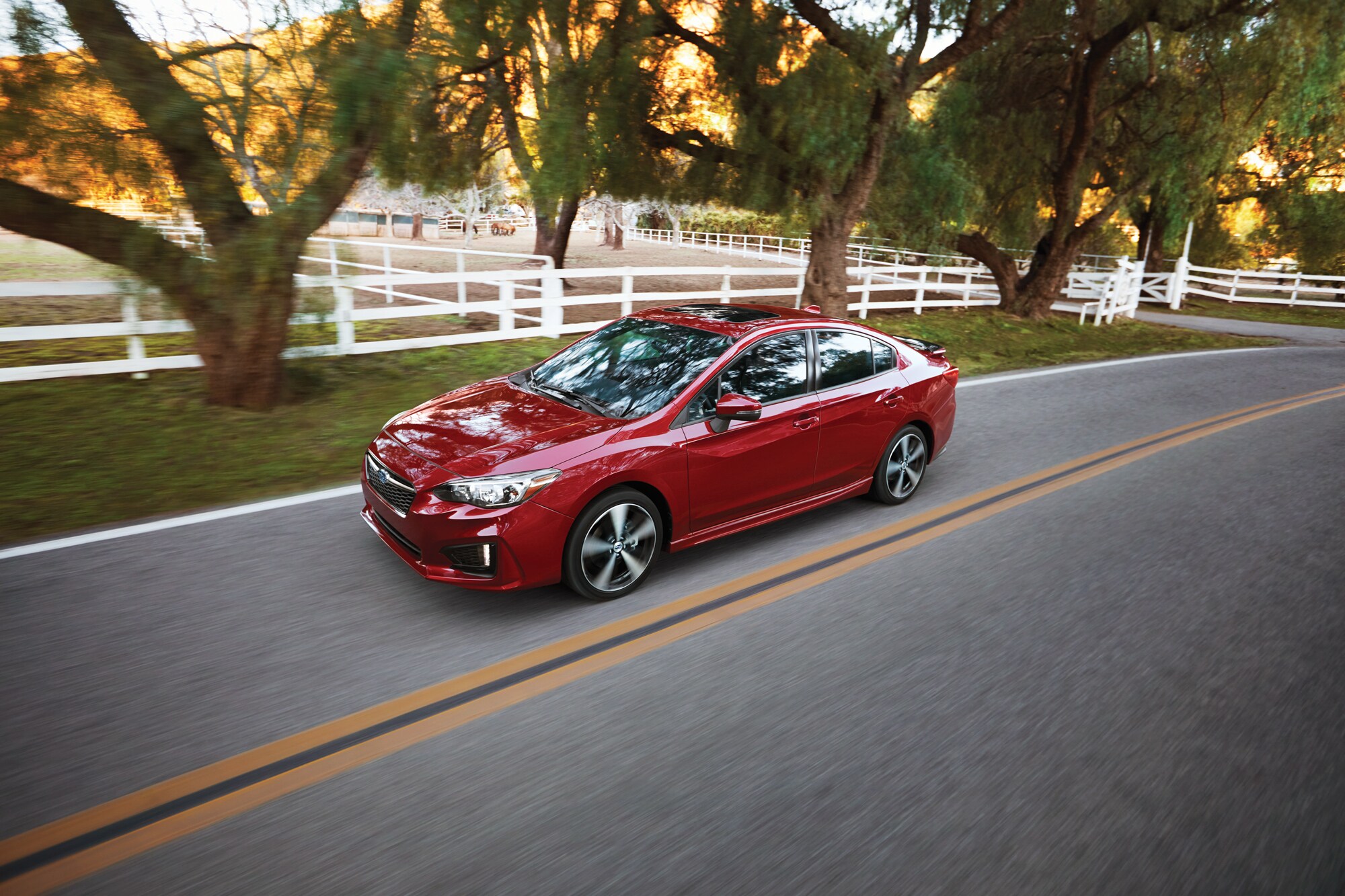 If you haven't made your New Year's resolution yet, no worries – we're only a couple of weeks into 2018. But if you're open to suggestions, our local Subaru dealers have one for you: buy a new Subaru vehicle. You can't go wrong with any of the models at Heritage Subaru Owings Mills, and one model that's especially popular right now is the 2018 Subaru Impreza.
So what's behind this versatile sedan/hatchback's recent hot streak, aside from its standard all-wheel drive (AWD), available manual gearbox, quiet and comfortable cabin, and diverse range of next-gen safety features? Well, just last week Kelley Blue Book (KBB), one of the auto industry's leading valuation and information resources, recognized the 2018 Subaru Impreza with the KBB 2018 Best Resale Value award in the compact car category.
For those of our customers who follow the Subaru brand closely, this news isn't a shocker. After all, the Subaru Impreza has earned this award for five consecutive years now, which means every 2018 Subaru Impreza is a flag-bearer of excellence passed down from model to model. This latest nod recognizes the 2018 Subaru Impreza for its impressive projected retained value over the initial five-year ownership period. Whereas some cars succumb quickly to the perils of depreciation, this award confirms that the 2018 Subaru Impreza is less affected by it than any other compact car.
The KBB Best Resale Value awards have existed for 16 years, and they're built upon rock-solid statistical analysis that measures millions of transactions and identifies those special cars which show the lowest percentage-decrease of their original MSRP. The 2018 Subaru Impreza truly is a special car, and the nearby dealers at Subaru Owings Mills serving Westminster, MD look forward to seeing you behind the wheel for a test drive!