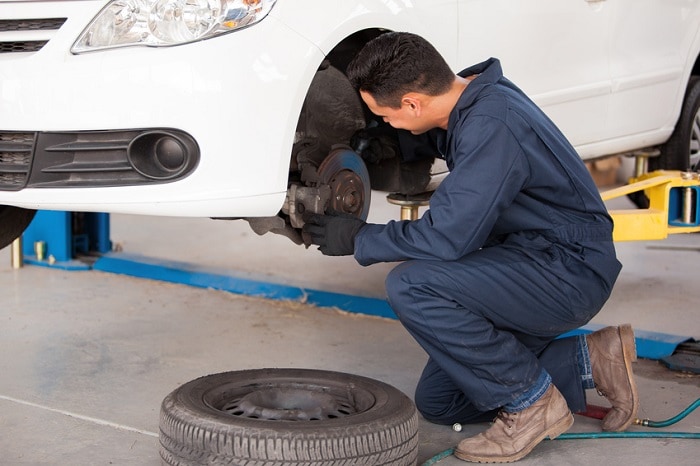 Among the many skills possessed by the experienced techs staffing our Subaru service center, brake care tops the list when it comes to your family's safety. Whether our team is performing a periodic brake inspection, emergency brake repair, or timely brake replacement, we deliver on all fronts.
Getting the most from the brakes on your Subaru Legacy or Subaru Outback starts with regular inspections, which we conduct every time you bring your car to our nearby Subaru dealer. These inspections ensure that our service team always knows the condition of your brakes, allowing them to head off any problems before they occur. Plus, we'll also know exactly when it's time to replace your brakes, and we'll do the job efficiently from a time and cost point of view.
Every Subaru vehicle comes standard with all-wheel drive (AWD), a claim that few other automakers can make, luxury or otherwise. The Subaru AWD system is one of the industry's best, giving our customers peace of mind in any weather, any season. However, in order for your AWD to operate at its best, well-conditioned brakes are a must. If your brake light comes on, bring your Subaru Ascent or Subaru Outback to our local dealership. It may just mean your brakes are due for an inspection, or it could be indicative of something more serious. With brakes, it's best not to take any chances.
Other warning signs include brakes that grind/squeak/squeal whenever you press your car's brake pedal, or a wobbling/vibrating sensation when you slow your car to a stop. Our service department knows what these signs mean and how to correct them: all you need to do is bring your car in and let them do their thing!