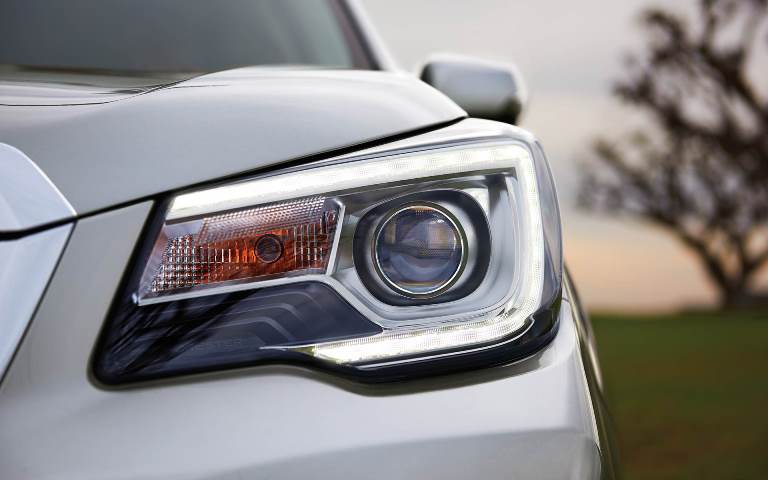 Although the term SUV is often used to describe any vehicle that's bigger than a sedan or station wagon, the truth is that many automobiles meeting this description are not actually SUVs. For example, a Subaru Crosstrek is a CUV: a crossover utility vehicle. The same is true for two more top-selling Subaru vehicles, the Subaru Outback and the Subaru Forester.
When you consider the significant differences between SUVs and CUVs, it becomes clear that the term SUV misrepresents a Subaru CUV's design and attributes. The biggest difference between a Subaru CUV and an SUV is how each is built. A standard SUV follows a body-on-frame construction philosophy, in which the main body is constructed separate of the steel underbody, or frame. The two are then attached together. On the other hand, CUV fabrication embraces a "unibody" approach - the same approach that's used to build sedans. The unibody approach sees the body and frame created a a contiguous unit, which gives the CUV key advantages: for example, more car-like handling and better fuel economy.
Another great thing about Subaru CUVs is their ability to perform well in diverse weather conditions, as well as on rugged terrain. Every Subaru CUV comes standard with all-wheel drive (AWD), along with other advantages like high ground clearance and a double-wishbone rear suspension, both of which enhance each Subaru CUV's superb off-road performance, which is very SUV-like.
Design is another area where the Subaru brand's CUVs have an advantage. Due to their engineering, SUVs are great people movers, but not nearly as visually appealing or customizable as CUVs. On the flipside, CUVs have terrific flexibility when it comes to exterior and interior creativity, a fact you'll appreciate first-hand when you enjoy a test drive with our Subaru dealers serving Baltimore, MD!