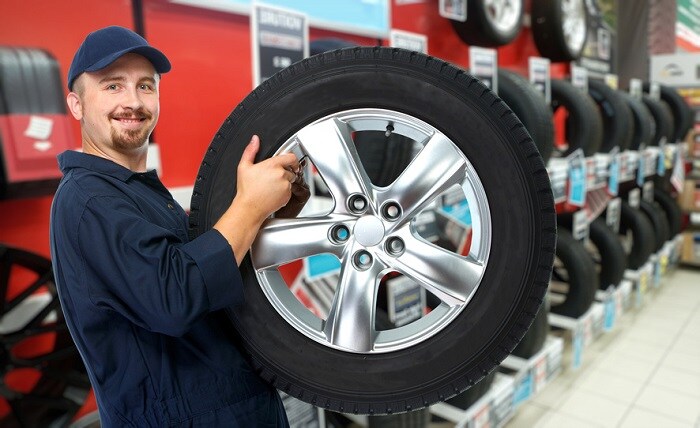 When you're looking for the best tires for your 2019 Subaru Forester or Subaru Legacy, our service and parts team at Heritage Subaru Owing Mills in Maryland is ready to help point you in the right direction. Experts in all things Subaru, we can assist you with a test drive, financing, and service. If you're in the market for new tires, you can count on us for a great selection and professional installation.
Buying new tires is a basic part of car ownership. Every few years, which can range from three to six, you'll need to get replacements to ensure you stay safe and your car continues to run correctly and safely.
A number of things can cause you to need new tires, such as age, wear, and damage. Certain driving habits speed up the rate at which you'll need new tires, including quick starts, emergency braking, speeding, driving on damaged roads, and failure to notice a change in handling, noise, or vibration.

Here in our Subaru service center near Baltimore, MD, we host a fine selection of new tires for sale. There are options for all-season, summer/performance, and winter. There are benefits to each, and it simply depends on what your needs are. If you want a little more grip in adverse conditions during winter, opt for the deeper-tread winter tires, while all-season tires are ideal for year-round use.
You also want to take into consideration the size of the tire, which is based on the size and weight of your car and the wheel measurements. Either look through your car's manual or on the inside of your door to find the exact size of tire your car requires.

As a bonus, Heritage Subaru Owings Mills provides you with additional perks via our Subaru 24-Month Tire Protection Plan. It includes tire replacement or repair coverage and Complimentary Subaru Tire Roadside Assistance with every tire purchase.
In our Subaru service center, our specialists are ready to take a look at your vehicle and recommend the best tires for you. Contact our Owing Mills, MD Subaru dealers today to learn more!