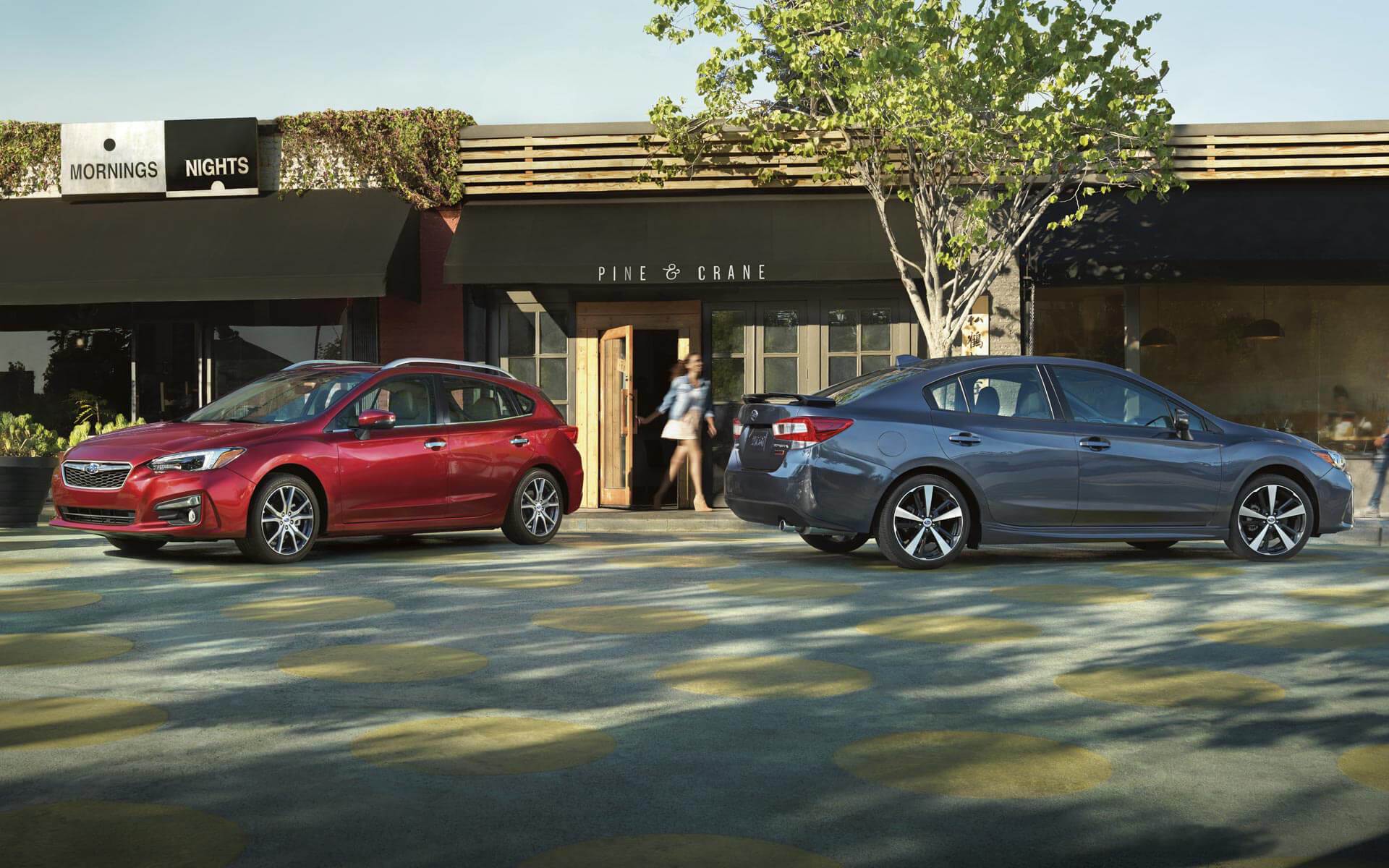 Maryland drivers have a range of needs, including a car that will hold up through hot summers and cold winters, all while providing entertainment and safety options. The 2019 Subaru Impreza, now available at Heritage Subaru Owing Mills, is the new Subaru car that is sure to check off a list of features you and your family will love.
The 2019 Subaru Impreza includes the availability of the EyeSight® suite, which helps you monitor traffic, optimize cruise control functionality, and keep within your lane. It also has pre-collision braking for emergencies and can help you avoid a crash.
Another benefit of this model is that it comes in both a sedan and hatchback body style.
All-wheel drive is standard in the 2019 Subaru Impreza, as are Apple CarPlay™ and Android Auto™. And, for those commuters who are in the car for long periods, a big plus is this vehicle's fuel economy. It renders 32 MPG combined and is powered by a 2.0-liter engine that puts out 152 horsepower.
Whether you opt for the hatchback or sedan body style, the Subaru Impreza boasts a sporty style, excellent driving dynamics, and cutting-edge technology in all forms.
Learn more about everything the 2019 Subaru Impreza can add to your driving experience by visiting our Owing Mills, MD Subaru dealership. We'll talk through your financing or leasing options while you're here, and we'll help you get the best deal for your price point.