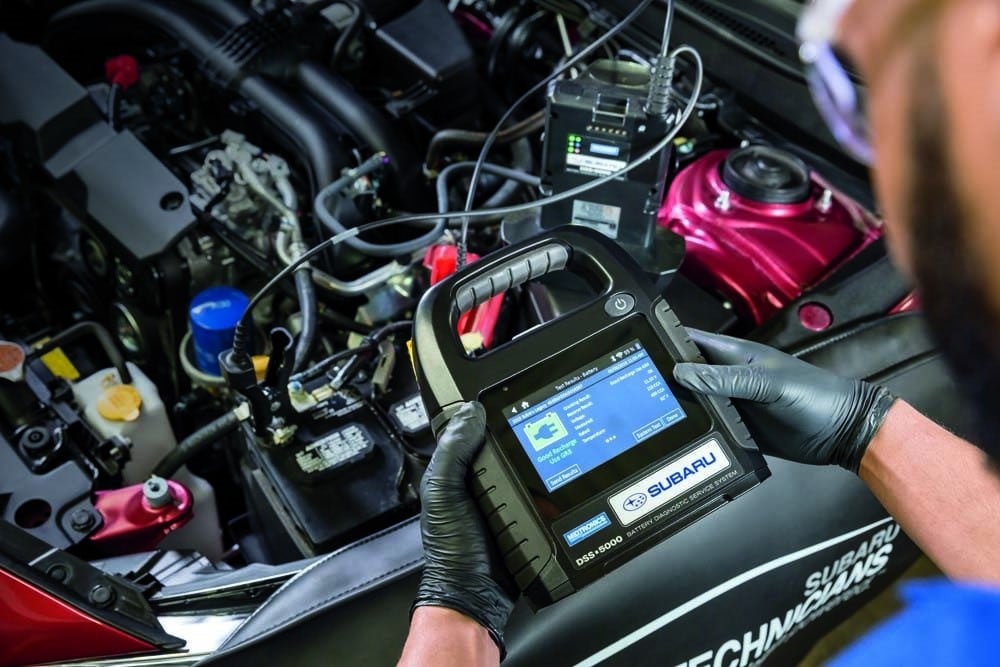 Our Heritage Subaru service center is ready to help you with all your automotive needs year round. Here at Heritage Subaru Owings Mills, we know how different seasons and types of weather can have different effects on your vehicle. One part of your car that can be particularly affected by the changing temperature is your battery, which is why we always tell our customers to make battery service a priority - especially in the summer.
Why You Need Battery Service
The battery helps your vehicle start up, in addition to powering features like your radio and HVAC system. It's a crucial component in your vehicle, but the summer months can be rough on it. That's because the higher temperatures can cause the liquid inside of your battery to evaporate, which may affect the battery's ability to hold a charge and do its job. When you bring your vehicle in, our mechanics will take a look at your battery to check for problems like corrosion and test it to make sure that it can still properly hold a charge. If it needs to be repaired or replaced, we are here for you.
Why Choose Our Subaru Service Center
Our Subaru service center should be your first stop for summer battery service. We make it easy to schedule an appointment online, and the mechanics in our service center know your vehicle inside and out. They also only use official Subaru parts when making repairs. Battery service can also qualify for our express service offerings, which means you'll be in and out quicker than you might expect. We know that your time is valuable, so we deliver the quality service you need and get you back on the road as soon as we can.
If you haven't brought your battery in for a check-up yet, make sure you visit our Subaru dealership and service center in Owings Mills soon. We look forward to assisting you!