The 2022 Subaru Love Promise Customer and Community Commitment Award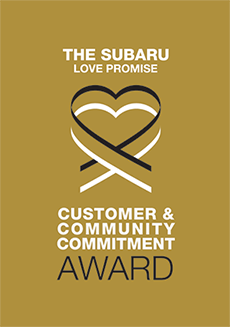 We've been nationally recognized for our dedication to our customers, our community, and the Subaru Love Promise.
We're honored to receive the 2022 Subaru Love Promise Customer and Community Commitment Award. This award nationally recognizes elite Subaru retailers who provide an exceptional customer experience at every interaction with Subaru. These retailers have also demonstrated an outstanding commitment to supporting passions and causes in their local communities in important areas such as the environment, community, health, education, and pets.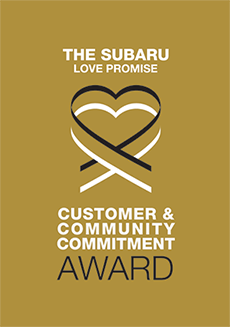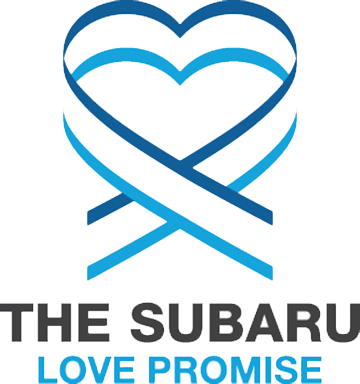 What is the Subaru Love Promise?
Subaru and our retailers believe in making the world a better place and the Subaru Love Promise is our vision of respecting all people. This is our commitment to show love and respect to our customers and to work to make a positive impact in the world.
How is Heritage Subaru Owings Mills dedicated locally to the Love Promise?
Our Love Promise can be seen in various partnerships with local charities and non-profits. We're grateful for the opportunity, not only to be a part of our community, but to serve it as well.
Love Promise Stories from Heritage Subaru Owings Mills
Subaru and Heritage Subaru Owings Mills believe in making a positive impact on the communities in which we live and work. We uphold that belief through our Love Promise Community Commitment. Every month, we select inspiring stories from customers and partners from around our area who strive to support our collective commitment and feature them here
Subaru Helps Dog Find Forever Home! - Erin H
October is Subaru Loves Pets month, and as part of the campaign, the Maryland SPCA's own Underdog Guacamole visited Heritage Subaru Owings Mills for a photoshoot and pat-filled visit. The photos from the visit were featured on both the Maryland SPCA's social media channels as well as Heritage Subaru Owings Mills' Facebook page. This sweet boy needed help finding his forever home due to a congenital defect that caused a swayback. Thanks to the extra promotion, Guacamole got an application from an amazing family who already had another pitbull as well as three cats. When Guacamole's new dad came to pick him up it was love at first site. Guacamole's tail wouldn't stop wagging, and he just had to show his new dad his awesome Subaru toy from his New Pet Parent Subaru BarkBox! A big thanks to Heritage Subaru Owings Mills and Subaru for helping this sweet dude find his forever home, and donating $100 per adoption in October! We're confident Guacamole is going to have an amazing life with his new family.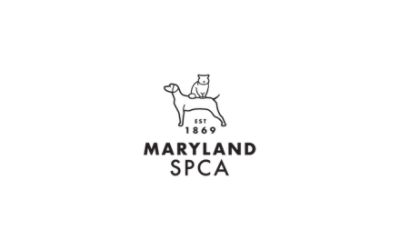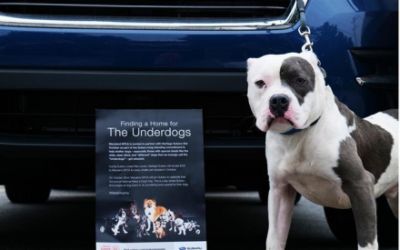 ---
Thank you Subaru - SHAWN D
Dear Thomas: Please note the attached photo of my precious Subaru Forester 2016 this July 4th. And note that this wonderful car SAVED MY LIFE. I originally bought this vehicle from HERITAGE SUBARU, Owings Mills Maryland upon recommendations from so many people and because I was aware of it's safety record after my own personal research. Yes, I did sustain injuries from the airbags (the worst being from the knee airbags.) However, being 78 yrs. Old and having sustained no head injury, no broken bones, and no cuts…. I will accept bruises and burns from the airbags in a heartbeat!!! It is also very telling that every first responder, hospital personnel, insurance agents, and the fire department, ALL recognized the safety features and safety record of Subaru vehicles in general. And when my husband advised me that I could choose any new vehicle I wanted, My response was, "I WANT ANOTHER SUBARU FORESTER." (I love the outback also but the Forester has plenty of room for me since my children and grandchildren are all grown up.) My appreciation for what your engineering department does is very high. In fact, your entire Company is EXCELLENT. STARLINK also gets a huge shout out!!!! Within a couple of seconds, I heard a loud voice asking me if I was okay several times, advising me all the proper emergency first responders had been alerted, and shouting at me to get out of the car immediately because it was smoking. They kept making sure I was responding to them. Please know how appreciative I am from the bottom of my heart. Heritage General Manager, Shawn Davie has been VERY customer oriented as I have come to expect from HERITAGE SUBARU and Scott Fader in particular. An accident like mine is very traumatic. Shawn Davie has been amazing. Barbara Friedman (moosepip@comcast.net) 504 Old Crossing Drive Baltimore MD 21208
---
Heritage Owings Mills Subaru Love Fighting Cancer - Vivienne S
Heritage Subaru Owings Mills "Shared the Love" with the American Cancer Society and rose to the challenges brought on by COVID-19, making an incredible impact on the fight against cancer. The Subaru dealership did an excellent job of keeping their customers and staff healthy and safe during the pandemic by observing safety protocols while delivering outstanding service. Their team spirit persevered during the 2020 Heritage Subaru Owings Mills Share the Love campaign resulting in an incredible $17,201 donation that comprised a significant part of the $52,327.61 check presented to the American Cancer Society in May. The Share the Love donation will not only help fund free cancer patient services, including free transportation to treatment and the 24/7 American Cancer Society hotline at 1-800-227-2345 that is staffed by trained cancer information specialists, but also fuel new cancer research breakthroughs and discoveries to help find new cures. Heritage Subaru Owings Mills Manager Shawn Davie presented the Share the Love check to the American Cancer Society along with two other MileOne Autogroup Subaru dealers: Heritage Subaru Catonsville and Herb Gordon Subaru that were part of this collective Share the Love gift. Photo caption: (l to r) Beth Garbolino, Mare Kemp and Tswana Sewell of the American Cancer Society, Shawn Davie, General Manager, Heritage Subaru Owings Mills; Karli Sweitzer, Regional Marketing Manager; Ali Daniel, District Sales Manager, Subaru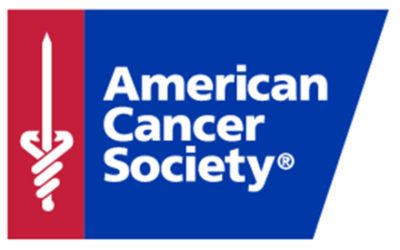 ---
Heritage Subaru Helps a Senior Dog Find a Home! - Erin H
Louie is a senior pit bull type dog, who at 8 years old loves to cuddle after going for a short gentle walk. Always a staff and volunteer favorite at the Maryland SPCA, Louie was adopted back in 2019, but was unfortunately returned to the shelter when his owner faced pandemic related financial hardships. But thanks to Heritage Subaru Owings Mills, Louie did not have to stay in the shelter long. Louie came out to visit the dealership one Tuesday afternoon for a dogs day out and photo shoot. After getting some great glamour shots by the display cars, Louie happily toured around the dealership getting pats and scratches from the employees. The photos from the excursion were posted on social media and helped get Louie a new home in no time at all! Louie wasn't even available for a week before he got picked up by his new mom, a first time dog owner who could not be more excited to bring this giant snuggle buddy home. Thanks to Heritage Subaru for all your support and helping Louie find his forever home!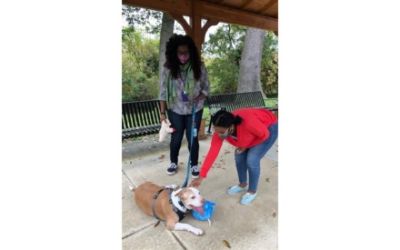 ---
Heritage Subaru serving the Hope Lodge residents - Shawn D
Greg Jacobson and Shawn Davie had the pleasure of serving the residents of Hope Lodge in Baltimore. For anyone who does not know, the Hope Lodge provides lodging for patients who are receiving cancer treatment at any of the cancer facilities in Baltimore. They also provide transportation to and from the cancer facilities as well. We had a great time serving some great food and hearing some of the stories of how cancer has affected their lives and how they are fighting this terrible disease. The mood was very positive as the patients we encouraged one another as they enjoyed the food. This is a great charity in the city of Baltimore and helps people in their time of need. I would encourage everyone to take a look and consider helping out as the Hope Lodge is making a difference right here in our city.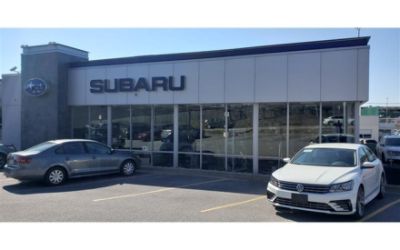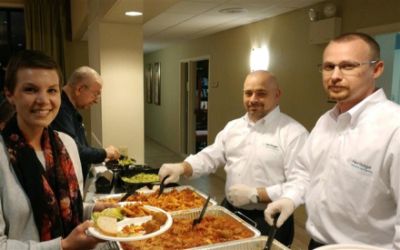 ---
Heritage Subaru Owings Mills Hope Lodge Dinner - Vivienne S
Last September, the thoughtful employees of Heritage Subaru of Owings Mills hosted a lovely Italian dinner to the guests at the American Cancer Society's Baltimore Hope Lodge – a free home-away-from-home for cancer patients who travel from out of town to Baltimore for cancer treatment. Heritage Subaru staff spent the evening serving dinner to patients and caregivers at the lodge and joined them in the dining room to share food, fellowship and good conversation. The dinner was one of 12 wonderful monthly dinners hosted by members of MileOne Autogroup at Baltimore Hope Lodge during 2019. This fabulous partnership with the American Cancer Society will continue through 2020 and helps support patients through their treatment journey. The lodge has a kitchen so that guests can prepare their own meals, however when community groups, such as Heritage Subaru of Owings Mills, host dinner, their gesture alleviates the work of meal preparation and offers welcome companionship for the lodge's residents, most of whom stay for many weeks or even months during extensive cancer treatment. Baltimore Hope Lodge is one of 32 American Cancer Society Hope Lodges across the country. Photo, serving food: Robert Lee (dark hair), General Manager; Shawn Davie, General Manager.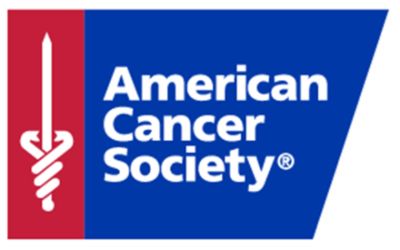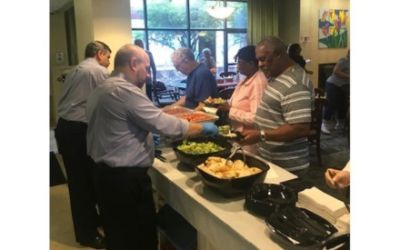 ---
Heritage Subaru Owings Mills Helps Maryland SPCA - Emily S
For the 3rd year in a row, Heritage Subaru Owings Mills was honored to donate new pet parent and shelter supply kits to the Maryland SPCA for their Giving Tuesday fundraising efforts. The kits are given to families adopting a pet and include items such as chew toys, reusable water and food bowls, leashes, and treats. We are grateful to make such a significant contribution in hopes of improving the lives of pets in our community. Thank you to all involved!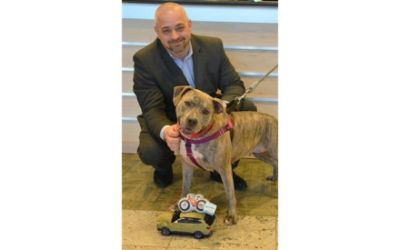 ---
GREAT FOR THE PRICE THAT I GOT! - Emily B
The team at Heritage Subaru Owings Mills has does everything that they can to make me so happy with my choice in car. The Management Staff found the car that I wanted and made sure that I could make the payment for my lease. They were pleasant people and very attentive. I have no doubt that the team over there will go far with the Management Staff along with all of their employees. I have nothing but great things to say about them.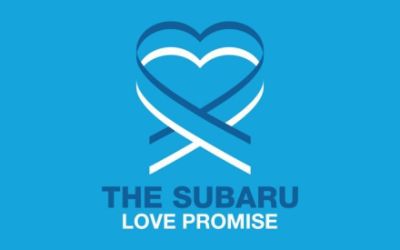 ---
Heritage & LLS Deliver Warmth to Cancer Patients - Jillian J
On Friday, June 21st, The Leukemia & Lymphoma Society's (LLS) Maryland Chapter and Heritage Subaru of Owings Mills had the pleasure of delivering 80 blankets and 10 arts & craft kits to the Johns Hopkins Sidney Kimmel Comprehensive Cancer Center as part of the Subaru Loves To Care program. These comforting gifts were accompanied by personalized messages of hope written by the customers and staff of Heritage Subaru, including General Sales Manager Greg Jacobson, who is also a lymphoma survivor. Greg's young daughter, Kylie Jacobson, attended the event with her father and was eager to help deliver the arts & crafts kits to patients.Greg and Kylie were joined by LLS Maryland Director of Patient & Community Outreach, Tracy Orwig, as well as LLS Volunteers Charlette Lee and Marilyn Gould, who are both blood cancer survivors that receive ongoing treatment at Hopkins. Charlette and Marilyn are not only LLS volunteers and survivors, but also team members of Baltimore Light The Night Team Charlee's Angels, and have participated in the Baltimore event for over 4 years.This incredible act of generosity was warmly received by Kimmel Cancer Center's Associate Director of Development, Kelli Schneider, and her staff at the Harvey and Jeannette Weinberg Building at Hopkins. Many thanks to everyone at Heritage Subaru Owings Mills and the Sidney Kimmel Comprehensive Cancer Center not only for a memorable day, but for supporting LLS's mission to cure blood cancers and improve the quality of life of patients and their families.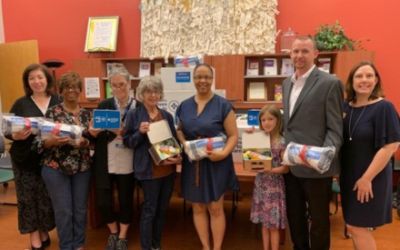 ---
Heritage Subaru Owings Mills Helps Local Shelter - SHAWN D
Heritage Subaru Owings Mills Helps Local Animal Shelter on Giving TuesdayHeritage Subaru Owings Mills was honored to donate new pet parent and shelter supply kits to the Maryland SPCA for their Giving Tuesday fundraising efforts. The kits are given to families adopting a pet and include various items such as chew toys, reusable water and food bowls, leashes, and treats. We are grateful to make such a significant contribution in hopes of improving the lives of the pets in our community for the past two years. Thank you to all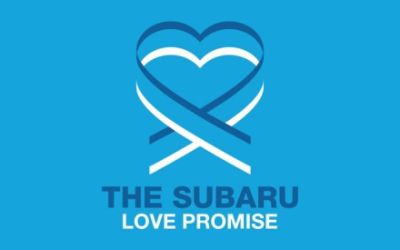 ---