The 2023 Subaru Love Promise Customer and Community Commitment Award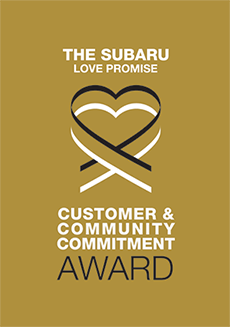 We've been nationally recognized for our dedication to our customers, our community, and the Subaru Love Promise.
We're honored to receive the 2023 Subaru Love Promise Customer and Community Commitment Award. This award nationally recognizes elite Subaru retailers who provide an exceptional customer experience at every interaction with Subaru. These retailers have also demonstrated an outstanding commitment to supporting passions and causes in their local communities in important areas such as the environment, community, health, education, and pets.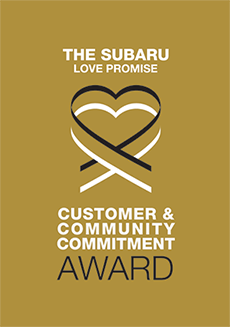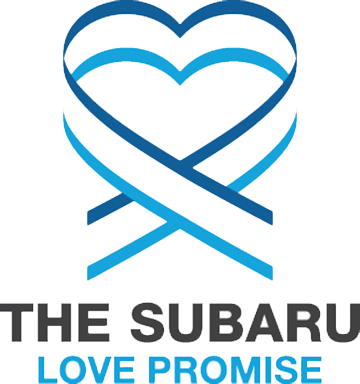 What is the Subaru Love Promise?
Subaru and our retailers believe in making the world a better place and the Subaru Love Promise is our vision of respecting all people. This is our commitment to show love and respect to our customers and to work to make a positive impact in the world.
How is Heritage Subaru Owings Mills dedicated locally to the Love Promise?
Our Love Promise can be seen in various partnerships with local charities and non-profits. We're grateful for the opportunity, not only to be a part of our community, but to serve it as well.
Love Promise Stories from Heritage Subaru Owings Mills
Subaru and Heritage Subaru Owings Mills believe in making a positive impact on the communities in which we live and work. We uphold that belief through our Love Promise Community Commitment. Every month, we select inspiring stories from customers and partners from around our area who strive to support our collective commitment and feature them here
Rocky's Horse Rescue - Shawn D
Dear Sean Davie and Heritage Subaru Crew, On behalf of all the donkeys, mules and horses at Rocky's Horse Rescue and Rehabilitation we would like to thank you for your generous grant of $500. It means so much to us. I hope you understand how much it truly helps us. We have a few new arrivals and this helps tremendously with their care. We are very honored that you have chosen our rescue for your support. Our organization strives to rescue and gives horses a second chance at life. Support from people like you helps us provide the proper medical support, feed hay dental and farrier care that these amazing animals need to live a better life! Please feel free to visit our website, www.rockyshorserescue.org, or our Facebook page, @Rockyshorserescue, to see status updates on our horses and equines. Thank you again for your generosity. Sincerely, Sharon Burrier President/ Founder Rocky's Horse. Rescue and Rehabilitation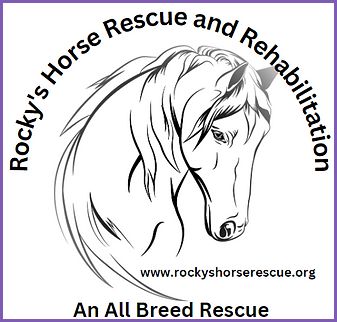 ---
Sock Donations - George J
Good morning, I first want to begin this letter by thanking Heritage Subaru for the donation of socks. Here at the Baltimore Rescue Mission we receive many donations of used clothing every year, we are very thankful for those donations, however the needs of the homeless also include underwear and socks. This donation of socks is very helpful in the fact that taking care of your feet can have vast health benefits, some of those benefits are reducing foot fungal infections, bacteria can cause painful blisters to become infected leading to possible blood diseases, also having new socks can promote better circulation to the lower legs and feet. Many homeless men are on their feet all day long as their only mode of transportation, imagine how your automobile feels after a new oil change, the same effect can be related to the homeless having new socks to put on their feet. so on behalf of the Baltimore Rescue Mission, once again, I want to say thank you. With love in Christ George D. Jones Assistant Director Baltimore Rescue Mission 410-458-5431
---
Funding the MileOne Welcome Suite at the American Cancer Society Hope Lodge Baltimore - Vivienne S
'Tis the season for giving, and what better time for the American Cancer Society to thank Herb Gordon Subaru for the wonderful, generous Share the Love spirit of its staff and customers that raised more than $32,000 for the future, reimagined American Cancer Society Hope Lodge Baltimore, where more cancer patients will be able to stay for free when they travel long distance to Baltimore for the best possible treatment. The Subaru Share the Love Event funds are dedicated to the MileOne Autogroup Welcome Suite where arriving Hope Lodge guests will have a comfortable, private area for orientation and paperwork, instead of remaining in the lobby. The grand total Share the Love contribution from MileOne Autogroup Subaru dealers for the welcome suite is $77,625.45. The future, larger 34-room Hope Lodge will offer almost 3,000 more nights of free lodging annually on top of the 12,000 nights annually provided by the present 26-room Hope Lodge, which has become outdated and is consistently full. The Share the Love gift is helping fuel the Capital Campaign to build the modern, expanded Hope Lodge. Hope Lodge is a supportive home away from home for cancer patients who otherwise would spend thousands of dollars on hotel rooms while going through weeks or months of treatment. Here's an example of a recent guest who has stayed at Hope Lodge Baltimore three times during her experiences fighting peritoneal lipo-sarcoma cancer over the past 19 years. Toni Marquette of Emmitsburg, MD has a recurring tumor, but a steadfast positive attitude. She and her husband Gary first stayed at Hope Lodge Baltimore in 2006 while she had six weeks of radiation treatment. She had a second stay in 2007 following surgery. "We were so grateful that there was no payment for Hope Lodge and could walk or take their shuttle service to and from the hospital," Toni recalls. Toni's tumor returned this past August, but once more, Hope Lodge was there for her, as she stayed two months while receiving daily radiation oncology treatments at the Maryland Proton Treatment Center.  "Again, we were extremely grateful for their hospitality and warm, caring personnel," says this stoic cancer survivor. "All of us who have stayed with the Hope Lodge family throughout our long treatments are just so very thankful for all the support and love given each day from the time we walk in through those doors until the last day we have to say goodbye." Photo 1, L to R: Carmine Puteri – Subaru of America, District Parts and Service Manager; Katrina Pemberton – Mile Autogroup, Sr. Director; Tswana Sewell – ACS, Executive Director; Eddie Sarecky – MileOne Autogroup, General Manager Herb Gordon Subaru; Michael Roy – MileOne Autogroup, General Sales Manager Herb Gordon Subaru; Laura Doherty – MileOne Autogroup, Regional Marketing Manager; Beth Garbolino – ACS, Associate Director of Development ; Jasmine Ingram - Subaru of America, Regional Management Associate Photo 2, L to R: Michael Roy – MileOne Autogroup, General Sales Manager Herb Gordon Subaru; Carmine Puteri – Subaru of America, District Parts and Service Manager; Tswana Sewell – ACS, Executive Director; Eddie Sarecky – MileOne Autogroup, General Manager Herb Gordon Subaru; Shawn Davie – MileOne Autogroup, General Manager Heritage Subaru Owings Mills; Beth Garbolino – ACS, Associate Director of Development; Jasmine Ingram - Subaru of America, Regional Management Associate; Kenny Booth – MileOne Autogroup, General Manager Heritage Subaru Catonsville Photo 3: Hope Lodge Baltimore guest Toni Marquette rang the bell at the completion of her stay.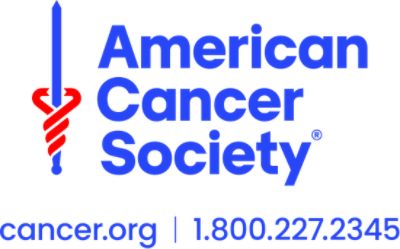 ---
Blue Senior Finds a Home - Meg D
Through the Maryland SPCA's partnership with Heritage Subaru Owings Mills, we successfully adopted 287 pets during the month of October, including Blue Senior. Blue Senior is a cuddly, attention-loving 12-year-old Pitt Bull who came to the MD SPCA with his fair share of skin issues and allergies. Heritage Subaru Owings Mills' General Manager, Shawn Davie, welcomed MD SPCA team members and Blue Senior to do an on-site photoshoot to promote this loving #Underdog. Blue Senior loved meeting the Subaru team, who gave him plenty of love and pets. We filmed a short promotional video for our YouTube page, which quickly garnered 1,700 views. You can watch the short video, here: https://www.youtube.com/shorts/qHF-5uZmXT0 Our "dog's day out" at Subaru helped Blue Senior quickly find his forever home. He was adopted on October 24, and he is happily adjusting to his new family and home. "Blu is doing just fine," said his new family. "He's met some neighbors and they have been very sweet. Thank you for your help!" And thank you, Subaru, for helping the Maryland SPCA make these loving connections possible.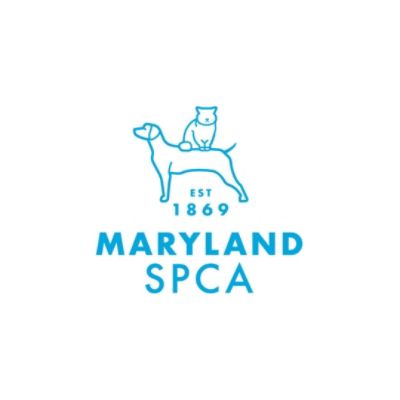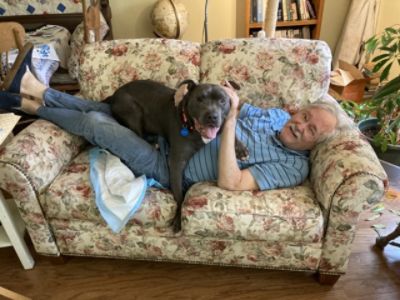 ---
Blue Senior, Subaru Underdog - Brittany R
Eleven-year-old love bug, Blue Senior was brought to the MD SPCA when his family was no longer able to care for him. It was a heartbreaking decision for the family, but they were assured that our teams would do their best to find a new loving home for this full-time snuggler. Blue Senior is an "underdog" because of his age. Senior pets, especially large dogs like him, receive fewer applications. And while time has stiffened Blue Senior's hips, he's still an energetic, healthy guy who loves everyone he meets– including kids and other dogs. During his time at the MD SPCA, he's enjoyed the attention of Fox45, The Baltimore Ravens, and now Subaru Loves Pets. We all hope that the right family will see his kind eyes and fall in love. Thanks for your support, Subaru!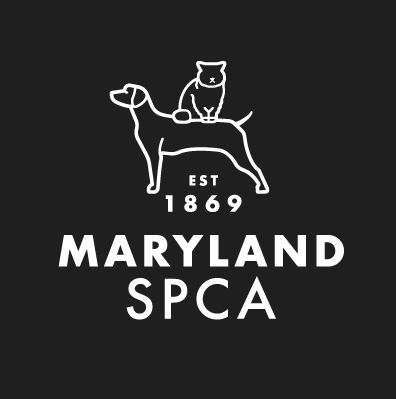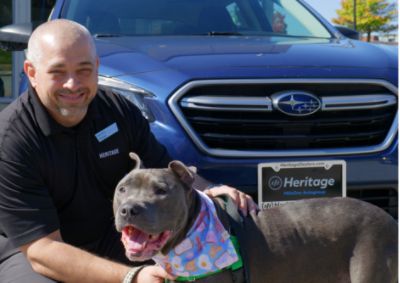 ---
Subaru Heritage Owings Mills - Marie A. D
Shawn Davie and the team at Heritage has been an awesome partner with Liberty Senior Center. Travel Committee Volunteers, Stephanie Bartee and Faye Davis retained a partnership with Shawn to pledge a quarterly $500.00 donation to Liberty Travel. Shawn wanted to contribute more to the community and his team along with Liberty Senior Center Members provided 175 filled backpacks and extra supplies to Randallstown Elementary School, for their Back to School Night. Thanks Shawn Davie and the Heritage Owings Mills team for helping Liberty Senior center make a difference!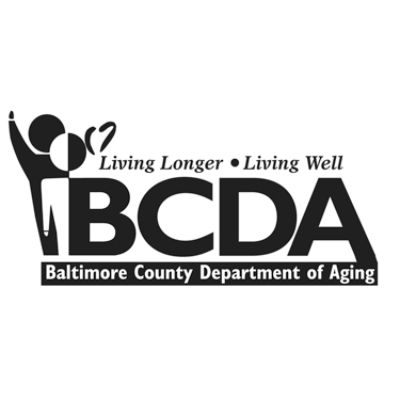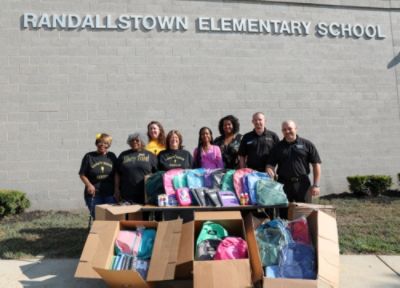 ---
Subaru Helps Dog Find Forever Home! - Erin H
October is Subaru Loves Pets month, and as part of the campaign, the Maryland SPCA's own Underdog Guacamole visited Heritage Subaru Owings Mills for a photoshoot and pat-filled visit. The photos from the visit were featured on both the Maryland SPCA's social media channels as well as Heritage Subaru Owings Mills' Facebook page. This sweet boy needed help finding his forever home due to a congenital defect that caused a swayback. Thanks to the extra promotion, Guacamole got an application from an amazing family who already had another pitbull as well as three cats. When Guacamole's new dad came to pick him up it was love at first site. Guacamole's tail wouldn't stop wagging, and he just had to show his new dad his awesome Subaru toy from his New Pet Parent Subaru BarkBox! A big thanks to Heritage Subaru Owings Mills and Subaru for helping this sweet dude find his forever home, and donating $100 per adoption in October! We're confident Guacamole is going to have an amazing life with his new family.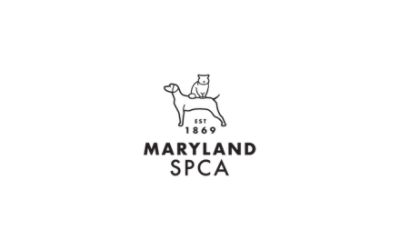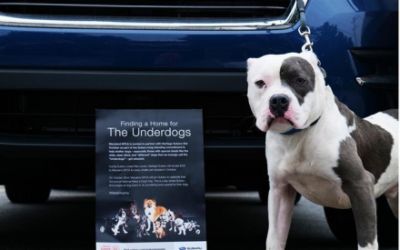 ---
Thank you Subaru - SHAWN D
Dear Thomas: Please note the attached photo of my precious Subaru Forester 2016 this July 4th. And note that this wonderful car SAVED MY LIFE. I originally bought this vehicle from HERITAGE SUBARU, Owings Mills Maryland upon recommendations from so many people and because I was aware of it's safety record after my own personal research. Yes, I did sustain injuries from the airbags (the worst being from the knee airbags.) However, being 78 yrs. Old and having sustained no head injury, no broken bones, and no cuts…. I will accept bruises and burns from the airbags in a heartbeat!!! It is also very telling that every first responder, hospital personnel, insurance agents, and the fire department, ALL recognized the safety features and safety record of Subaru vehicles in general. And when my husband advised me that I could choose any new vehicle I wanted, My response was, "I WANT ANOTHER SUBARU FORESTER." (I love the outback also but the Forester has plenty of room for me since my children and grandchildren are all grown up.) My appreciation for what your engineering department does is very high. In fact, your entire Company is EXCELLENT. STARLINK also gets a huge shout out!!!! Within a couple of seconds, I heard a loud voice asking me if I was okay several times, advising me all the proper emergency first responders had been alerted, and shouting at me to get out of the car immediately because it was smoking. They kept making sure I was responding to them. Please know how appreciative I am from the bottom of my heart. Heritage General Manager, Shawn Davie has been VERY customer oriented as I have come to expect from HERITAGE SUBARU and Scott Fader in particular. An accident like mine is very traumatic. Shawn Davie has been amazing. Barbara Friedman (moosepip@comcast.net) 504 Old Crossing Drive Baltimore MD 21208
---
Heritage Owings Mills Subaru Love Fighting Cancer - Vivienne S
Heritage Subaru Owings Mills "Shared the Love" with the American Cancer Society and rose to the challenges brought on by COVID-19, making an incredible impact on the fight against cancer. The Subaru dealership did an excellent job of keeping their customers and staff healthy and safe during the pandemic by observing safety protocols while delivering outstanding service. Their team spirit persevered during the 2020 Heritage Subaru Owings Mills Share the Love campaign resulting in an incredible $17,201 donation that comprised a significant part of the $52,327.61 check presented to the American Cancer Society in May. The Share the Love donation will not only help fund free cancer patient services, including free transportation to treatment and the 24/7 American Cancer Society hotline at 1-800-227-2345 that is staffed by trained cancer information specialists, but also fuel new cancer research breakthroughs and discoveries to help find new cures. Heritage Subaru Owings Mills Manager Shawn Davie presented the Share the Love check to the American Cancer Society along with two other MileOne Autogroup Subaru dealers: Heritage Subaru Catonsville and Herb Gordon Subaru that were part of this collective Share the Love gift. Photo caption: (l to r) Beth Garbolino, Mare Kemp and Tswana Sewell of the American Cancer Society, Shawn Davie, General Manager, Heritage Subaru Owings Mills; Karli Sweitzer, Regional Marketing Manager; Ali Daniel, District Sales Manager, Subaru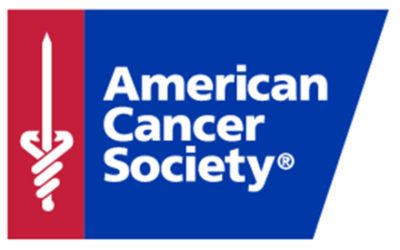 ---
Heritage Subaru Helps a Senior Dog Find a Home! - Erin H
Louie is a senior pit bull type dog, who at 8 years old loves to cuddle after going for a short gentle walk. Always a staff and volunteer favorite at the Maryland SPCA, Louie was adopted back in 2019, but was unfortunately returned to the shelter when his owner faced pandemic related financial hardships. But thanks to Heritage Subaru Owings Mills, Louie did not have to stay in the shelter long. Louie came out to visit the dealership one Tuesday afternoon for a dogs day out and photo shoot. After getting some great glamour shots by the display cars, Louie happily toured around the dealership getting pats and scratches from the employees. The photos from the excursion were posted on social media and helped get Louie a new home in no time at all! Louie wasn't even available for a week before he got picked up by his new mom, a first time dog owner who could not be more excited to bring this giant snuggle buddy home. Thanks to Heritage Subaru for all your support and helping Louie find his forever home!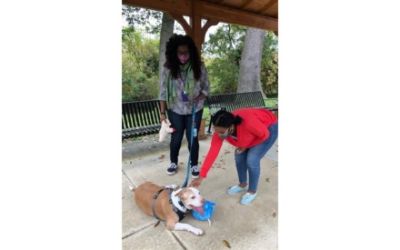 ---